For foreign customers
Thank you for visiting our blog.ZUCCA DA VINO is Italian restaurant located in Maruyama park.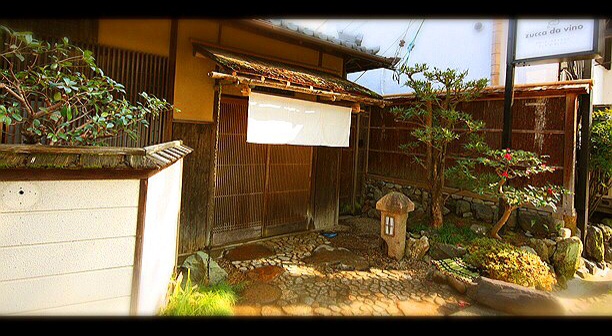 Maruyama Park (円山公園, Maruyama Kōen) is a public park next to Yasaka Shrine in the Higashiyama District. In the first half of April, when the cherry trees are in full bloom, the park becomes Kyoto's most popular and most crowded spot for cherry blossom viewing parties (hanami). The centerpiece of the park is a tall shidarezakura (weeping cherry tree), which gets lit up in the night. In the late November to the first of December, you can also enjoy the changing of the autumn leaves.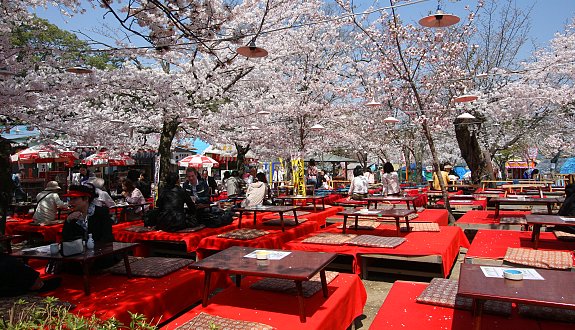 Both Maruyama park and our restaurant are over 120 years old and are designated as a historic districts by Kyoto city.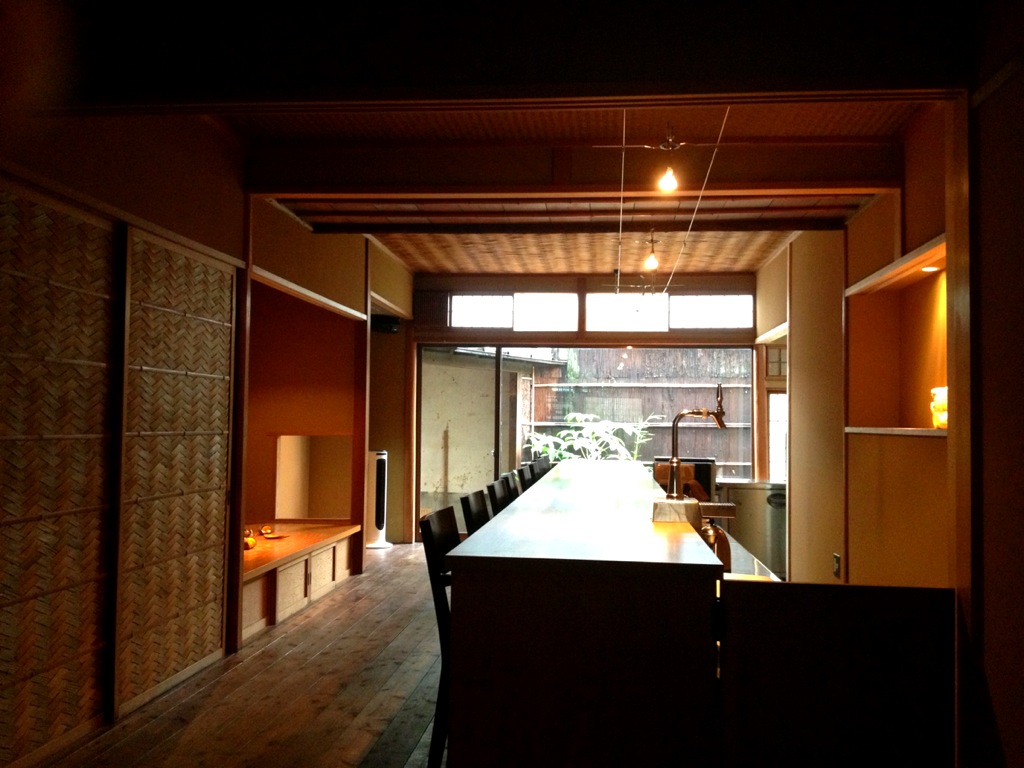 The restaurant used an old Japanese-style house with a style of Sukiya-Zukuri.We offer you italian dishes used a lot of the season's local materials. All dishes uses Japanese foods carefully selected by the Chef Eiji.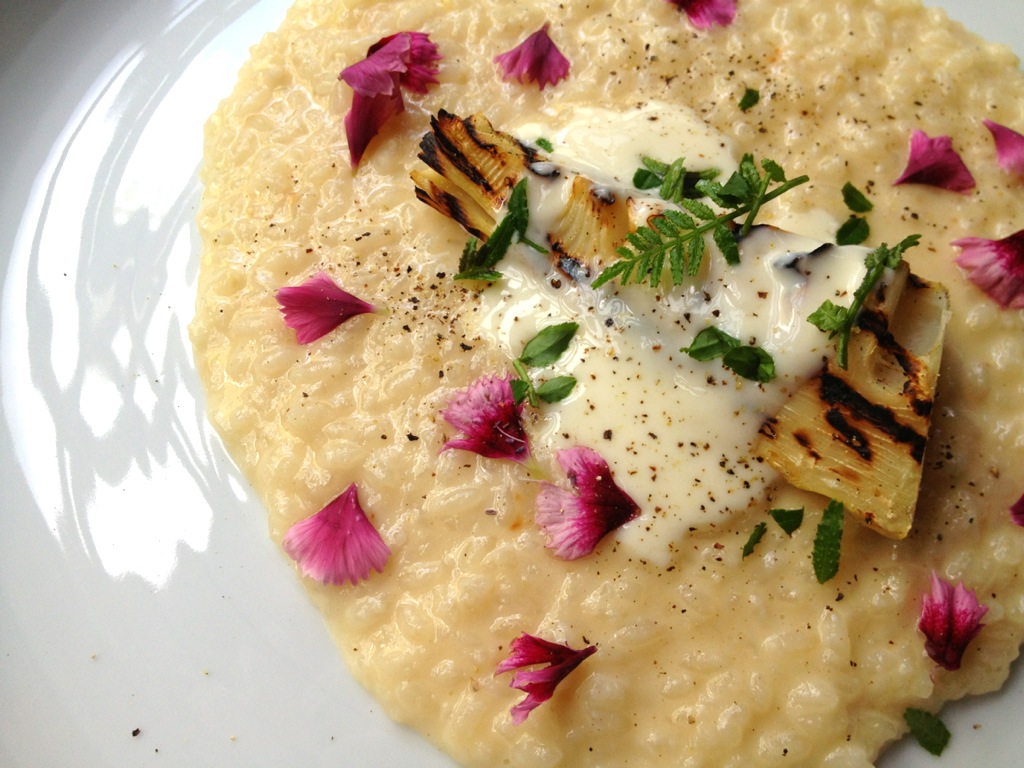 Sukiya-zukuri (数寄屋造) is one type of Japanese residential architectural style. Suki means refined, well cultivated taste and delight in elegant pursuits and refers to enjoyment of the exquisitely performed tea ceremony.The word originally denoted a building in which tea ceremony was done (known as a chashitsu) and was associated with ikebana flower arranging, and other Japanese traditional arts. It has come to indicate a style of designing public facilities and private homes based on tea house aesthetics.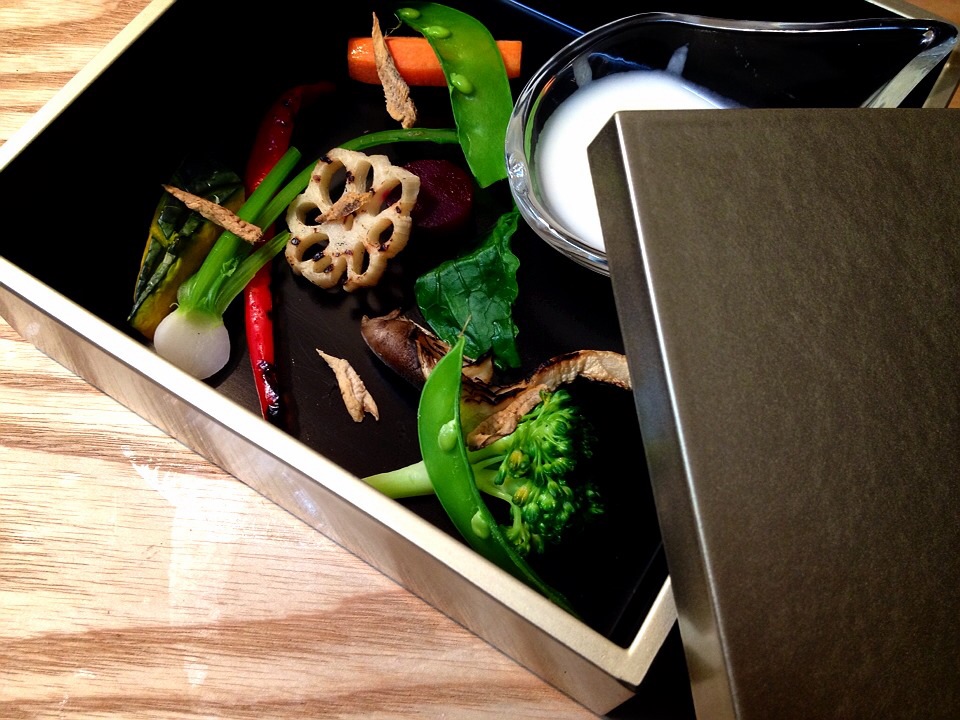 Our concept is that we offer the relaxing time with delicious food in a comfortable private space, and we accept only reserved guests and holds up to 6 diners at any one time.
----------------------------------------------
For reserveation in english, please email to maruyama.zuccadavino@gmail.com with the following information at least three days before the required date.
1.Your name
2.Assumed name
3.Mail address
4.Telephone number
5.The visit number of People
6.Visit date
7.Visit time(Please select one)
LUNCH/11:30/12:00/12:30(close at 15:00)
DINNER/18:00/18:30/19:00(close at 22:00)
8.Reservation course(Please select one)
LUNCH/3200JPY,4500JPY
DINNER/6500JPY,7800JPY
9. Please let me know if you are allergic to any food.
10. Is there anything which you would rather not eat for religious reasons?
11. Inquiry,if any
NOTICE
*You are advised to please try to arrive 5 to 10 minutes before your selected start time.
*Please contact us as soon as possible if you need to cancel or reschedule your reservation.
*We're sorry We don't have vegetarian,no flour and no egg course.
*Above(below) rates include 10% service charge and consumption tax.
*All the dishes are for chef's choices.
----------------------------------------------
LUNCH
3200JPY includes assorted appetizers/Two kinds of pasta/Meat/Dessert
4500JPY includes Hors d'oeuvre/Seasonal appetizers/Home made fresh pasta/Fish/Meat/Dessert
DINNER
6500JPY includes Hors d'oeuvre/Seasonal appetizers/Seasonal Pasta/Home made fresh pasta/Meat/Dessert
7800JPY includes Hors d'oeuvre/Seasonal appetizers/Seasonal Pasta/Home made fresh pasta/Fish/Meat/Dessert
Open
from 11:30 to 15:00(14:00L.O.) for lunch
from 18:00 to 22:00(21:00L.O.)for dinner
daily except otherwise noticed
You can blowse restaurant location with Google maps
We are sincerely looking forward to receiving your visit in future and serving you to enjoy our chefs' craftwork only available at ZUCCA DA VINO.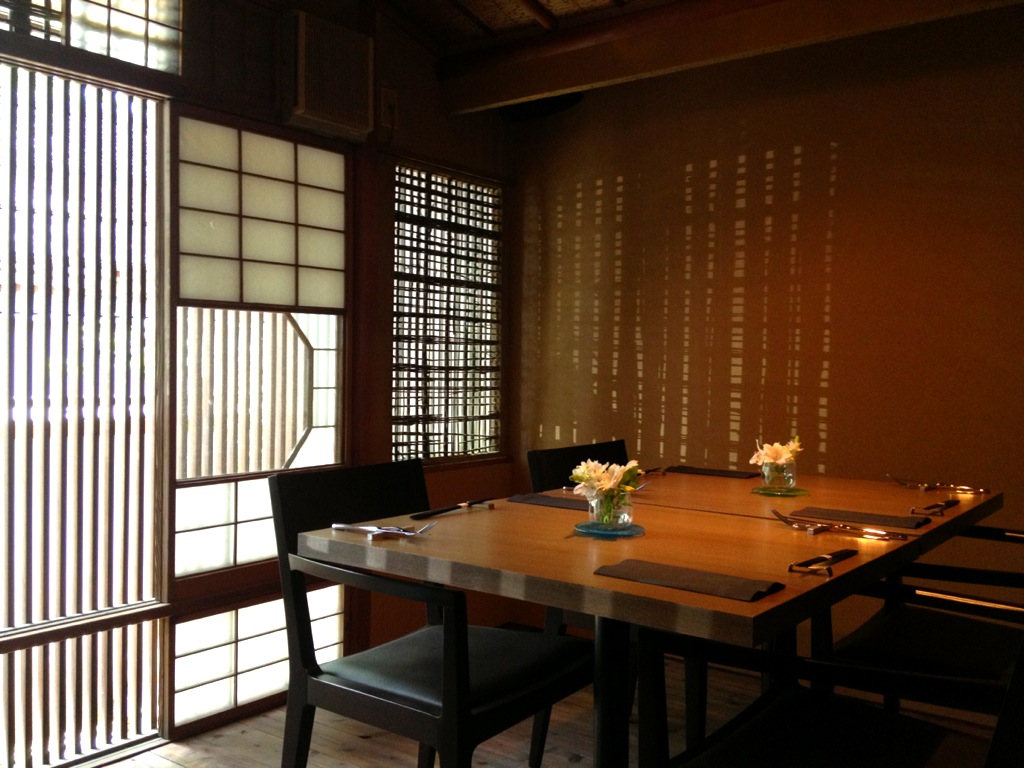 店舗情報
LUNCH


12:00~14:00


DINNER


18:00~21:00 不定休 ⇒お店について ⇒メニュー・ご予約 ⇒休業日のご案内 ⇒地図・アクセス ⇒Facebook ⇒English ※ご来店前日までの完全予約制です※

《電話》
075(525)8004
ご希望日前日22:00迄
《メール》
maruyama.zuccadavino@gmail.com


ご希望日2日前迄


※店内禁煙(店外喫煙スペースのご利用をお願いしております)



※公園内の立地のため専用駐車場はございません

(最寄りの市営円山駐車場ほか近隣のコインパーキングをご利用下さい)
⇒円山駐車場のご案内

京都市東山区円山町
八坂鳥居前東入ル
円山公園内
クチーナイタリアーナ
ズッカ・ダ・ヴィーノ
カテゴリ
全体
メニュー・ご予約について
お料理について
お店について
ご挨拶・コンセプト
店休日のお知らせ
器について
その他
イベント
未分類
以前の記事
2017年 12月
2017年 01月
2016年 09月
2016年 07月
2016年 06月
2016年 04月
2016年 03月
2016年 01月
2015年 11月
2015年 10月
2015年 09月
2015年 08月
2015年 07月
2015年 06月
2015年 05月
2015年 03月
2015年 02月
2015年 01月
2014年 12月
2014年 11月
2014年 10月
2014年 09月
2014年 08月
2014年 07月
2014年 06月
2014年 05月
2014年 04月
2014年 03月
2014年 02月
2014年 01月
2013年 12月
2013年 11月
2013年 10月
2013年 09月
2013年 08月
2013年 07月
2013年 06月
2013年 05月
2013年 04月
2013年 03月
2013年 02月
最新の記事
最新のトラックバック
ライフログ
検索
その他のジャンル
外部リンク
ファン
記事ランキング
ブログジャンル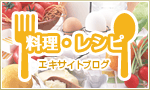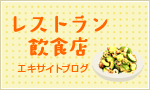 画像一覧